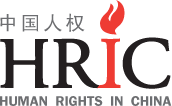 ---
Excerpted from Guardian [2]:
"The six-month shutdown sends a chilling warning to all lawyers that the authorities will not tolerate any perceived challenges to their power. This is not the path to a rule of law," said Sharon Hom, executive director of New York-based Human Rights In China.

The group warned last year that lawyers were increasingly coming under fire for helping people to defend their rights.
Access to the full text of this article may require a subscription and password.
HRIC is not responsible for outdated web links to external sites.
For more information on this issue:
---
Source URL: http://www.hrichina.org/en/content/279
Links
[1] http://www.hrichina.org/en/story/hric-media
[2] http://www.guardian.co.uk/world/2009/mar/19/china-court-closes-law-firm
[3] http://www.hrichina.org/en/public/contents/145101
[4] http://www.hrichina.org/en/public/contents/138903
[5] http://www.hrichina.org/en/public/contents/132331
[6] http://www.hrichina.org/en/public/contents/72449
[7] http://www.lvshishalong.com/
[8] http://www.lvshishalong.com/ShowArticle.asp?ArticleID=1529
[9] http://www.bmla.org.cn/bjlawyers2/news/show_content.jsp?infoID=IC02000024280